In-House Diagnostic Capabilities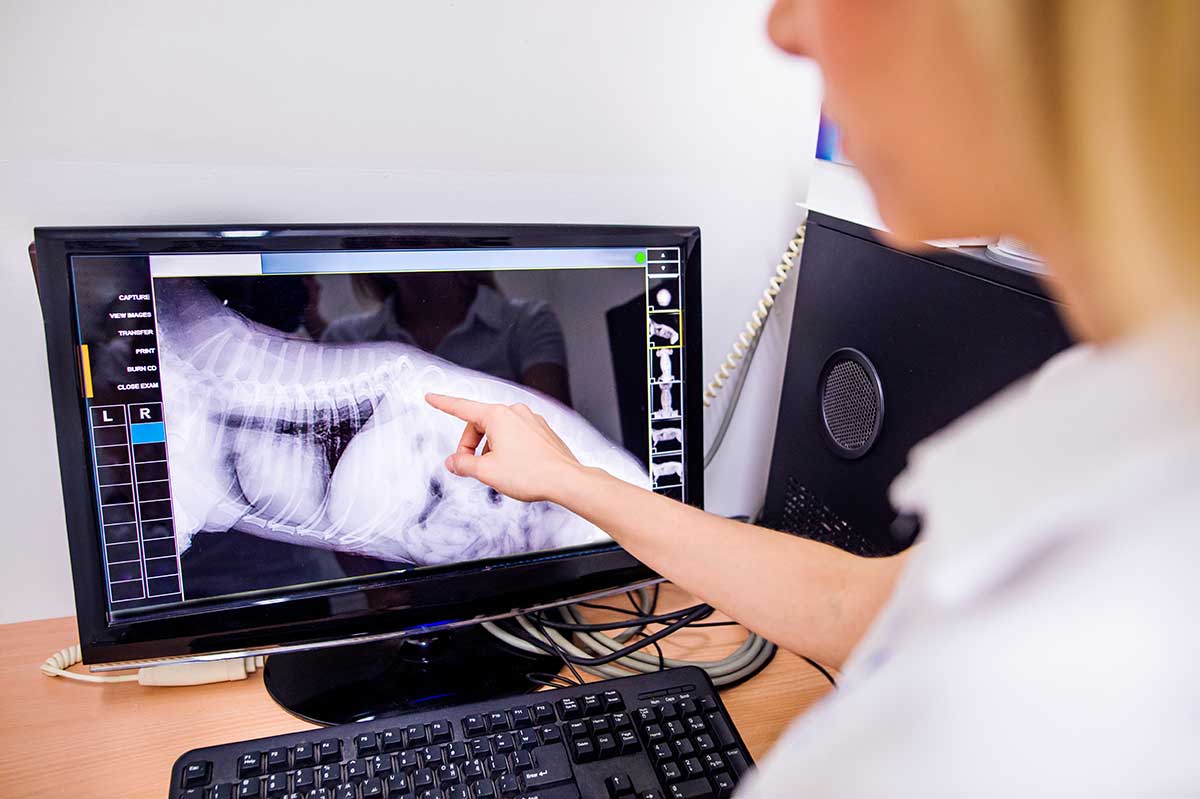 When your pet comes to Paws to Claws for a preventive care appointment or surgery, or if he or she is under the weather, our in-house diagnostics give us valuable insight into your pet's health. Paws to Claws Veterinary Care offers the following diagnostic tools:
Blood Pressure Testing: Checking your senior pet's blood pressure during preventive care visits is extremely important. High blood pressure, left untreated, can cause blindness.
Blood Work: We can promptly and accurately process a full blood chemistry, coagulation profile, and organ function panel.
ECG: We use our electrocardiogram equipment to check for abnormalities of the heart for our anesthesia patients and for those displaying clinical signs of heart disease.
Eye Pressure Testing (Tonometry): Our pets can develop glaucoma as they age just like we can. We recommend eye pressure testing for all of our senior patients.
Radiography: We have digital x-ray and digital dental x-ray equipment that provides us with clear images that can be immediately evaluated and shared (if necessary) with a specialist.
Ultrasound: We offer the advantages of ultrasound, which is highly effective for locating ingested foreign objects and identifying tumors. Ultrasound is noninvasive, uses no radiation, and is much more affordable than MRI.
Urinalysis and Fecal Tests: We run full urinalysis tests in house. We prefer to send fecal samples to a reference laboratory, but when an instant answer is needed for a sick patient, we will run the fecal tests in our lab.
Please contact us if you have any questions about our testing capabilities.